icon
00:49:05
Few topics invite more heated feelings and controversy than that of adults who are attracted to children. In A Place for Paedophiles, filmmaker Louis Theroux seeks to get to the root of the issue by speaking with patients at...
icon
00:59:33
All Watched Over by Machines of Loving Grace by Adam Curtis showcases how humans have become colonised by the machines they have constructed over the years. Rather than liberating mankind, it argues that computers have distor...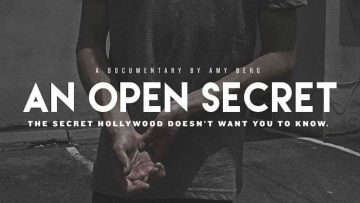 icon
01:38:22
An Open Secret explores the accusations of sexual abuse experienced by five child actors in Hollywood who speak out about their abuse. Often quoted as "the film Hollywood doesn't want you to see", it explore...
icon
00:21:02
Situated in Japan, the Aokigahara forest is the most popular suicide spot in the country, with up to a hundred deaths reported each year. In fact, the site consists of so many dead bodies that the Yakuza pays homeless people...
icon
01:08:31
Banaz: A Love Story, directed by filmmaker Deeyah Khan, chronicles the life of Kurdish-British woman Banaz Mahmod and her eventual death at the hands of her own family. Her murder, labelled by her family as an "honour k...
icon
01:23:21
Born Into Brothels chronicles the story of the children of prostitutes in India's city of Kolkata. Directors Zana Briski and Ross Kauffman enter the underworld of prostitution in Sonagachi, the red light district of Kol...
icon
01:59:48
Bowling for Columbine by Michael Moore takes a deeper look into the shocking events that transpired during the 1999 Columbine High School massacre, from those responsible for the attack to the countless lives that were lost d...
icon
01:14:07
Running from September 2017 to December 2018, the BBC Four Pandemic App was the biggest science experiment of its kind powered by citizens. Exploring the fascinating ambition of the scientists behind the app, Contagion: The B...
icon
00:48:52
Gambling in Las Vegas follows Louis Theroux as he travels to Las Vegas, a city popular for its bustling casinos filled with tourists hoping to become rich. He meets several people who have dedicated significant time and money...