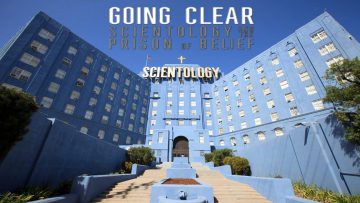 icon
00:45:05
Going Clear: Scientology and the Prison of Belief is a documentary exploring the inside dealings of the Church of Scientology. The film provides history of the church as a way to understand what draws members to it, and for s...
icon
02:09:41
We Steal Secrets: The Story of WikiLeaks follows the rise and fall of Julian Assange, the creator of WikiLeaks. Through the infamous website, Assange helped whistle-blowers to broadcast embarrassing government secrets to the...
icon
00:59:03
In Park Avenue: Money, Power and the American Dream, filmmaker Alex Gibney trains his lens on the issue of economic inequality in the United States. He contrasts two apartment buildings only five miles apart on Park Avenue in...
icon
01:46:05
Taxi To The Dark Side explores the United States' use of torture and focuses on the case of an innocent Afghan man who was beaten to death by American soldiers while being held in a detention facility. In the winter of 2002,...
icon
01:44:23
Enron: The Smartest Guys in the Room tells the inside story of the spectacular rise and fall of one of the most scandal-ridden corporations in American history. Based on the best-selling book of the same name, this film takes...